"Cranbrook is very fortunate to have this clinic and CARA there. I really mean it when I say that she is the only one I want to receive acupuncture from! May all 'Cranbrook-ians' become aware of this clinic and the benefits that she can assist in retrieving from within.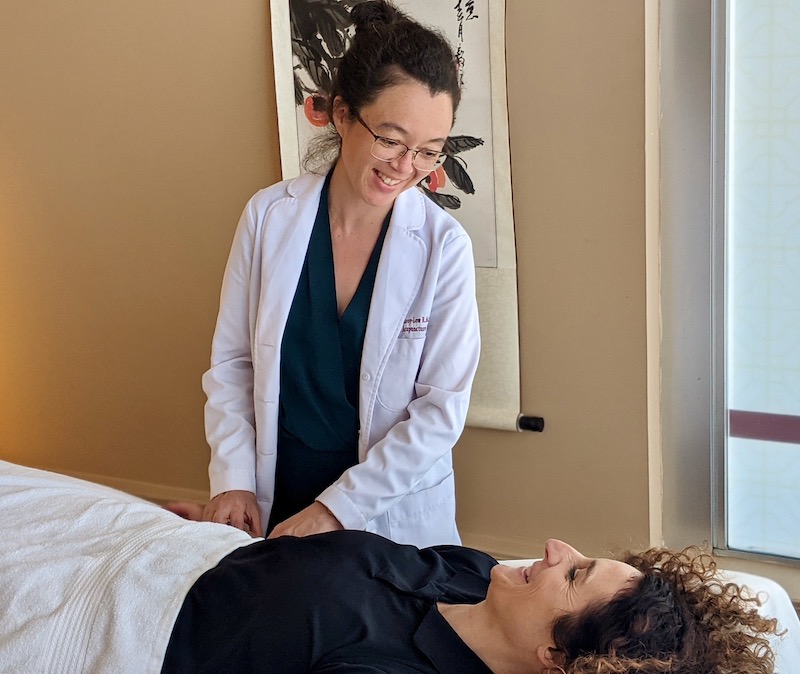 We don't often associate needles with relaxation, but that's precisely what happens during an acupuncture session.
Tiny needles are inserted just below the surface of the skin. The needles stimulate the central nervous system, which sends a signal to the brain. The brain responds to the signal by increasing circulation and sending anti-inflammatories and beta-Endorphin (a hormone that decreases bodily pain and stress) to the stimulated area. This process alleviates areas of the body that may be blocked or injured by allowing for increased energy flow, decreased inflammation and toxin removal.
When we are sick or injured, it often creates a domino effect of symptoms. For example, compensating for an injured knee can create a sore back, which leads to interrupted sleep and a sense of fogginess and dissatisfaction in our daily lives. By getting to the core of the issue, you will find that acupuncture creates ripple effects of wellbeing. Someone getting acupuncture for their injured knee may find that the treatments have them sleeping better, having more energy at work and feeling like their body is years younger. In short, acupuncture will help you live your best life.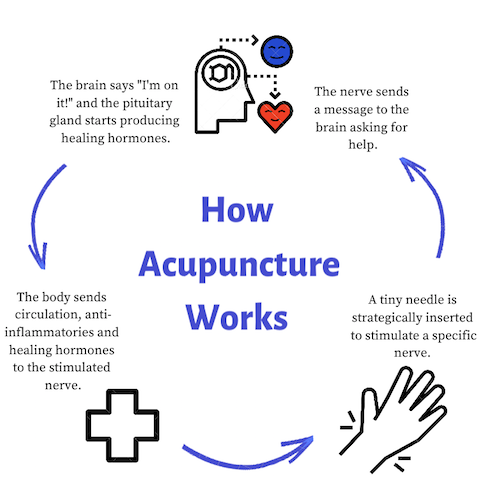 Acupuncture's benefits are immense. By creating an overall feeling of calm and relaxation, it let's the body produce comprehensive healing. The body cannot properly heal when it is stressed, anxious or fatigued. Acupuncture gives your body a chance to rest, which allows for profound healing to occur.
Acupuncture dates back to 100 B.C. and is a cornerstone of Traditional Chinese Medicine. It has been used in China, Korea, Japan, Tibet and other Asian countries for more than 2000 years.
And, there's more – Moxibustion (Moxa)
Acupuncture is traditionally paired with moxibustion – a non-needle option that is also part of a Registered Acupuncturist's therapeutic toolkit. Interestingly, the original Chinese word for acupuncture is zhen jiu / 针灸, which actually means "acupuncture and moxibustion". Our clinic specialises in Japanese Fukaya and Kinseikyu style Moxibustion.
Come in and let's talk.
If you're ready to start, simply book your initial consultation.  Phone 250-421-8280, or book online: 
"Cara is incredibly intuitive and generous with her practice."