Have you been injured in a motor-vehicle accident? ICBC now provides coverage for acupuncture care.
All you need is your ICBC Claim Number.
If you have been in a motor vehicle accident, you are automatically pre-authorized for 12 acupuncture sessions within 12 weeks of the accident date. Regardless of fault. 
If your injury requires additional sessions, we can ask ICBC to extend the coverage. No doctors referral or prepayment required.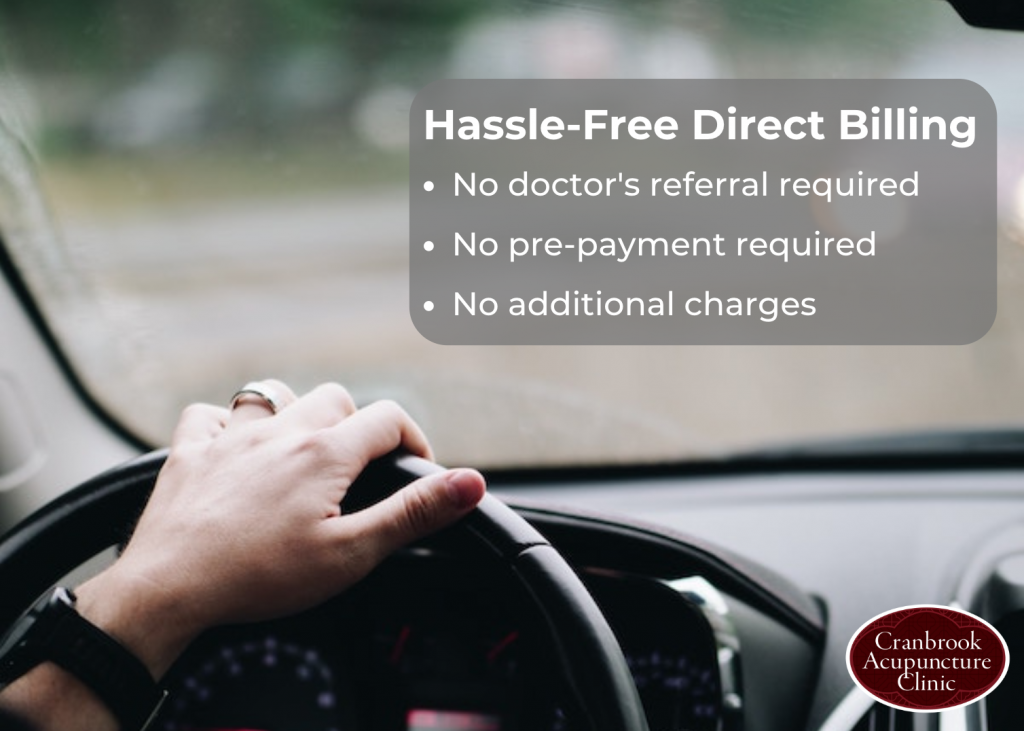 Some people feel fine after a motor-vehicle accident. A medical assessment by a professional is still recommended as some minor injuries can become aggravated over time.
Common Symptoms of a Motor Vehicle Injury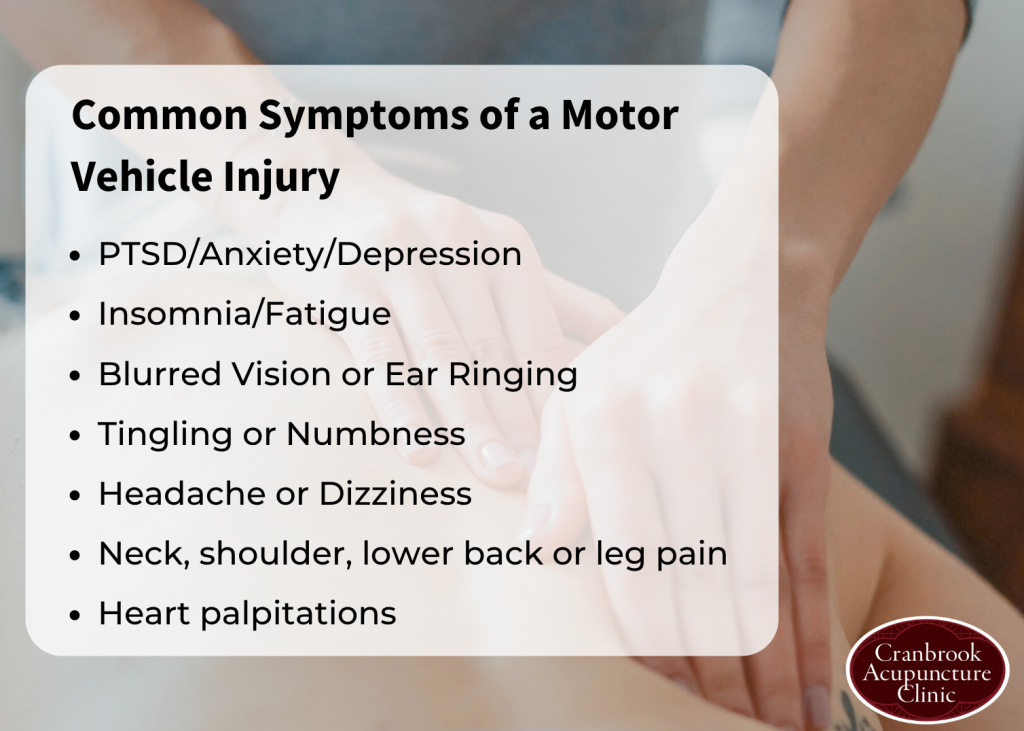 Come in and let's talk.
Come in for a free 15 minute introduction to our services. Or, if you're ready to start, simply book your initial consultation.  Phone 250-421-8280, or book online: