Balance, regenerate and reconnect with your wellness.
Get Started on your health journey today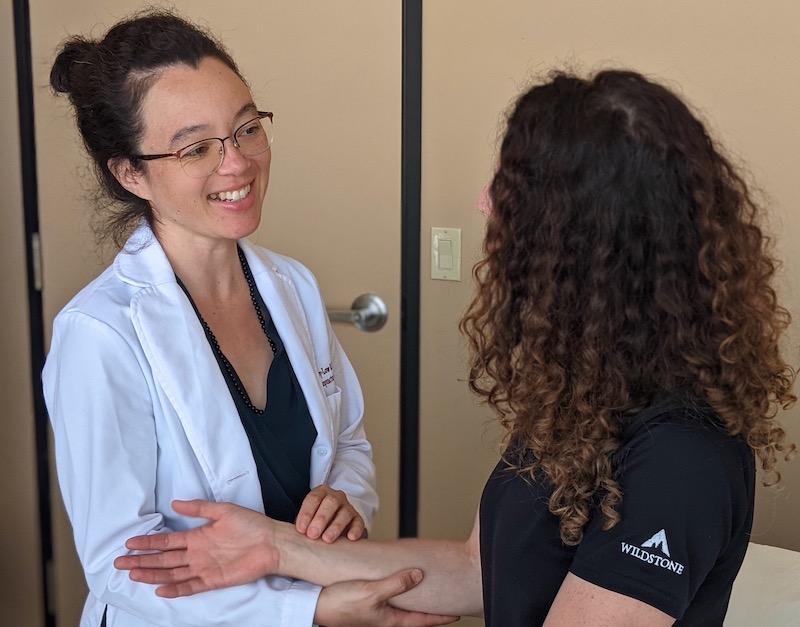 Our passion is simple: empowering you to live your life to the fullest. Your body has the ability to naturally heal itself, our job is to create the circumstances that allow for optimal healing, regeneration and ease.
You can't fix a firehose leak with a bandaid, and you can't treat health problems by just focusing on one symptom. This is why we look at your entire health profile. Your body is a complex and powerful tool. When something is out of alignment, it can affect sleep, mood, concentration, physical capabilities and overall enjoyment of life. When everything works well though, you excel physically, perform better at work and feel on top of the world.
Our mission is to realign all components of your being. When everything in you works together as a team, you will feel your best today, tomorrow and twenty years from now.
Do you suffer from chronic pain, anxiety, depression or fatigue?

Would you like to feel younger and more vibrant?

Do you have digestive, sleep, menstrual or prostate concerns?

Experience an effective, safe, drug free alternative.
"Cara is an excellent Chinese medicine practitioner. Words cannot say enough how much I greatly appreciate the time she has spent explaining and going over my symptoms and treating the root cause of the problem. Each appointment with Cara just gets better."
Acupuncture's benefits are immense. By stimulating the central nervous system, the brain increases circulation and sends anti-inflammatories and beta-Endorphin (a hormone that decreases bodily pain and stress) to the stimulated area. Acupuncture gives your body a chance to rest, which allows for profound healing to occur.
Acupuncture is one main pillar of Traditional Chinese Medicine. There are however several other important tools available in the Chinese medical tool kit. Based on a complete assessment and diagnosis, other non-needle options, particularly Moxibustion (moxa), may be recommended. 
Pulse diagnosis is a very sensitive and accurate method to detect adverse changes in the body's functional systems. It helps Chinese medicine doctors identify the root cause and therefore the most effective treatment for many common health conditions.
"Cara is very kind, caring and has a healing effect just by her presence. I've always felt much better after her treatments. What a gift to Cranbrook!"
Acupuncture Services & Covid-19
Dear patients,
The clinic is open for acupuncture services.  To keep us all in good health, we are implementing various measures in the clinic – including sterilization of surfaces between patients, improved air filtration, and reducing contact amongst patients and staff.
Important Note: If you have been exposed to Covid 19, or in the past 14 days have had flu-like symptoms, travelled outside of Canada or have been asked to self-isolate, we will need to postpone treatment to a later date. Please call to discuss.

For other patients, because we are reducing points of exposure in the clinic, here are a few system changes that we need you to follow:
Please bring a bottle of water, as well as a pair of shorts and t-shirt or tank top to change into at your session.

Arrive 5 minutes before your appointment starts and wash your hands immediately upon arrival. Please come on your own unless your have mobility issues and need assistance.
Next, go directly into the available/open treatment room that will be cleaned and ready for you, change into your shorts/t-shirt and make yourself comfortable on the treatment table until your practitioner enters the room. (If the doors are closed please wait in the waiting room).
We will also be accepting contact-less payment methods only – credit card or e-transfers – and sending all receipts by email.
We are also waiving any late cancellation fees for patients that develop any flu like symptoms within 24 hours of their appointment and need to reschedule on short notice.
New patients have the option to conduct the initial consultation as a tele-medicine appointment online, if preferred.   
Warm regards,
Cara Conroy-Low, R.Ac. |  Ph. 250-421-8280