Pulse diagnosis is a very sensitive and accurate method to detect adverse changes in the body's functional systems. It helps Chinese medicine doctors identify the root cause and therefore the most effective treatment for many common health conditions.
Acupuncturist Cara Conroy-Low is trained in the traditional East Asian medical diagnostic methods which include pulse reading, meridian palpation and visual examination of the tongue, face and skin. These assessments help determine the condition of the body and the most appropriate approach to treatment.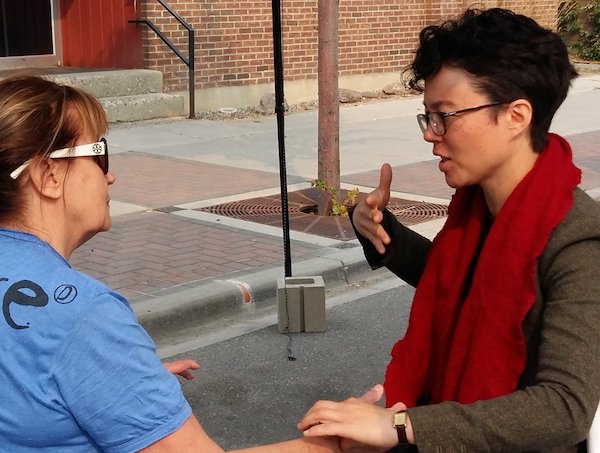 Photo: Acupuncturist Cara Conroy-Low gives a free Chinese pulse reading at the Cranbrook Farmers Market in 2019. 
Come in and let's talk.
If you're ready to start, simply book your initial consultation.  Phone 250-421-8280, or book online: