Relax, it's a tiger! Strategies for living well in 2022.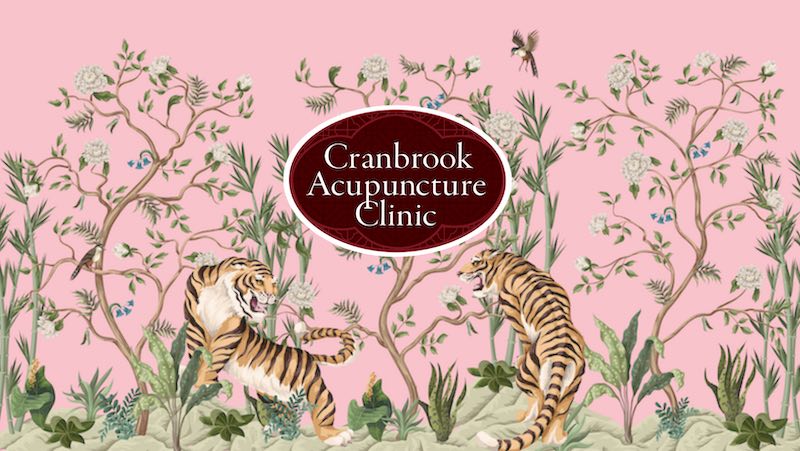 Relax, its the year of the tiger! The "Yang Water Tiger" to be specifc. Chinese New Year began on the second new moon after winter solstice, on February 1st.
Last year was the year of the Metal Ox, whose qualities related to perserverence, rules, regulations, duty and responsibilities. This year of the yang water Tiger has a very different quality – particularly unpredictability and large surges of energy that touch all of our lives.
If you'd like to hear more about what the Chinese astrological system has to say, I've added a sneak peak with a link to a (very long but interesting) article at the end of this post.
Go with the Flow + Rest, Digest, Regenerate
Going with the flow is probably some of the best advice I've heard to ride the inevitable waves of the year ahead. And, as I always talk about in clinic – making sure your nervous system has enough space to relax and to come out of 'fight, flight and activate', and into 'rest, digest and regenerate'.
Just turning on the radio or opening up the news these days can drip feed us the 'fight, flight and activate' response – that's the sympathetic nervous system trying to protect us. So, how do we put down the spear? You see, most of the time, it's very unlikely there's actually a Tiger walking through the streets, homes and offices of Cranbrook, though it can feel that way.
Chronic stress is the issue. Here's a great article from Harvard Medical School if you'd like to know more: Understanding the stress response.
So what can we do to help our nervous systems and health?
Here are four ways I can assist:
Acupuncture – Acupuncture encourages the body to let the parasympathetic nervous system take over — allowing the heart rate to slow down, and blood pressure and stress hormone levels to fall.
Meditation – I'll be co-leading a meditation circle, perfect for beginners. It will run on Thursday nights at Clear Sky Centre and available online or in person. It starts THIS Thursday, February 24th. Info here: Meditation Circle.
Taichi / Qigong – I have also been in a Teachers Training program for taichi / qigong and am excited to offer it to you this year. But I do need to know how to best offer these to you. If you're interested – Please take this short qigong survey.
"We are what we eat" – Certainly, the food, medicines and stimulants that we put into our body affects our wellbeing. And our choices are often tied to unexamined habits and mind states. If you'd like to have more love for food, and want to learn about asian medicine perspectives on food and grounded living, please let me know here: We are what we eat survey.
Now, back to Chinese Astrology for those interested. I hope it gives an interesting perspective and that the attitude of 'its not personal, even when its personal' goes a long way in life. There are collective and planetary cycles often well beyond our control.
"The Qì of this Year is not for the faint of heart. Water Tiger is something like a tidal wave or tsunami propelled by a hurricane or volcano… It is a force of nature, so grab a surfboard, strap on a helmet, and get ready because things are about to get wild."
Read more: Tiger's Play Astrology by Gregory Done
See you out there!
Warm wishes,
Cara